Offset And Cardi B Give Out Burgers, Free Shots At Album Release Party
Offset & Cardi B
Free Burgers & Booze for Everybody!!!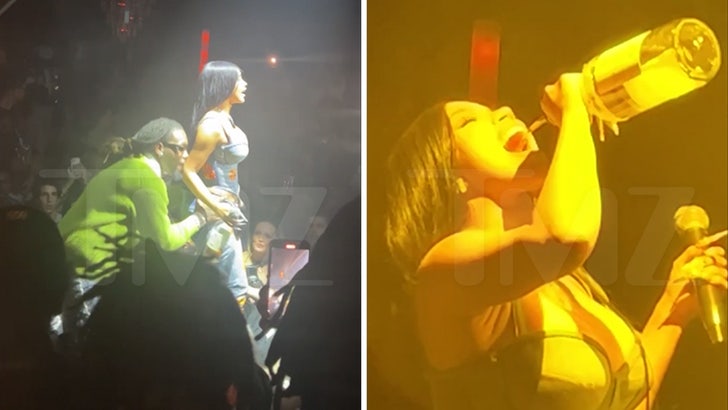 TMZ.com
Offset's long-awaited album "Set It Off" has finally dropped … and he celebrated with a club bash blowout featuring Cardi B as the ultimate hype woman!!!
TMZ Hip Hop obtained footage from inside Offset's album release party Thursday night at Poppy in West Hollywood. Cardi got the crowd amped as she dished out tequila shots.
However, Cardi wasn't about to let fans drink on an empty stomach … passing out heaping helpings of Shake Shack for the crowd. Cardi was definitely having a good time, at one point spilling some of the drink all over herself.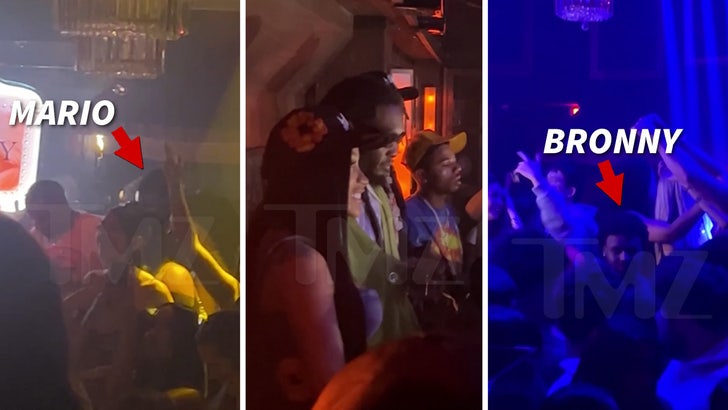 TMZ.com
R&B star Mario was also in the building, and Bronny James was spotted soaking up the album.
Cardi told fans she's a big fan of the Don Toliver-featured track "Worth It," and we're told that will be the album's next single ... always good to keep wifey happy.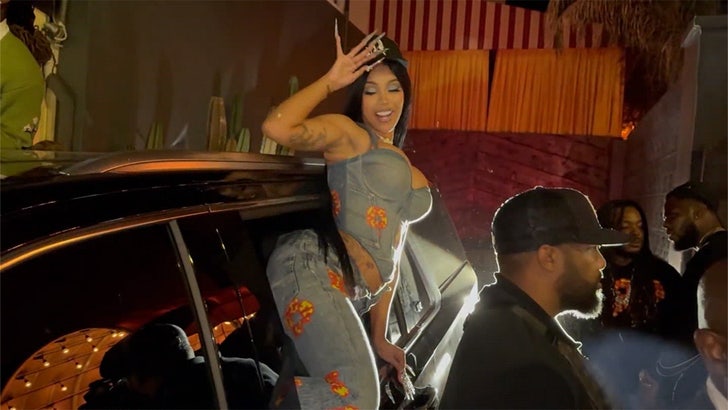 BACKGRID
Outside the club, the raunchy couple turned up to their "Freaky" duet — Cardi's second "Set It Off" album contribution in addition to the previously released "Jealousy."
The album features even more star power from Travis Scott, Latto, Future, and Mango Foo … TBD if Offset has the energy to keep on promoting after shutting down the club!!!