Antonio Brown's Ex Says He Still Hasn't Paid Child Support, 'I Do Want Him Arrested'
Antonio Brown's Ex
Claims AB Still Hasn't Paid Child Support
... 'I Do Want Him Arrested'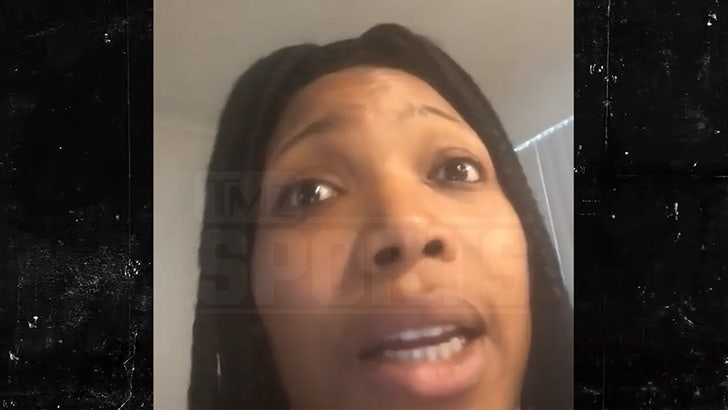 TMZSports.com
The mother of one of Antonio Brown's children is fed up with the ex-NFL star ... telling TMZ Sports he's still ducking child support payments -- and now, she wants him arrested over it.
Wiltrice Jackson -- who gave birth to Brown's daughter, Antanyiah, in 2008 -- spoke with us about her ex this week ... claiming he owes her nearly $31,000.
And, she says if she doesn't get the cash ASAP ... she wants him behind bars.
Of course, cops have already been ordered by the court to arrest Brown ... after a judge ruled back in August that he missed child support payments. According to court records, there's been no movement in the case since the order was issued.
It was the second time this year that a judge has issued the order against Brown.
Jackson says, regardless, it's all getting old for her ... and she's now wishing police would find him and slap the cuffs on him once and for all.
"I do want him arrested," she said. "Because, right now, he's making a mockery out of the judge, out of everything, because he feels like he's untouchable."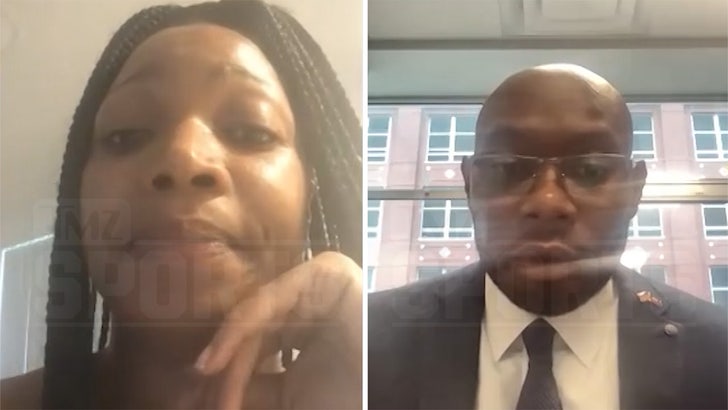 TMZSports.com
It's not all about dollar bills, though ... Jackson's attorney, Pascal Michel, tells us his client wants Brown to be "an involved father," especially since his 15-year-old daughter is following in his footsteps as a star athlete.
In fact, Jackson said Antanyiah -- who participates in track and field at her high school -- has received interest from over 80 schools, including the University of Miami and Oregon.
"By him having a daughter like an athlete like her, you would think he'd be in her corner to support her," Jackson said.
Jackson -- who dated AB during the beginning of his NFL career -- says Brown has pushed her to her limit ... but she has no plans whatsoever to stop fighting for her daughter.