Will Smith Hugs Jada Onstage, Vows to 'Support Her for Rest of My Life'
Will Smith
No Matter What Jada Says
I'll Show Up for Her Forever!!!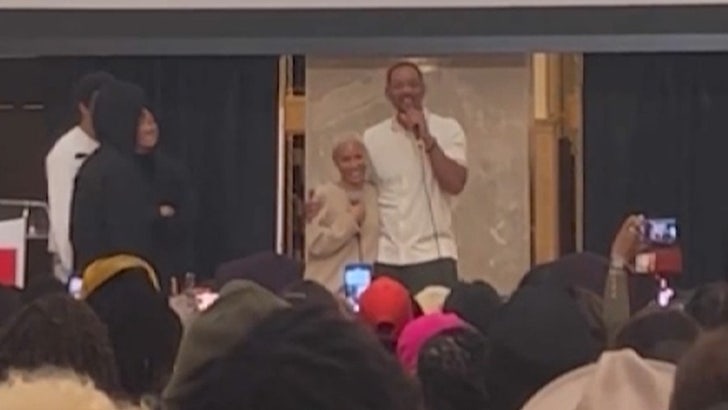 Instagram/@layray3
Will Smith's standing by his formerly estranged wife, vowing that no matter what Jada Pinkett Smith confesses or reveals -- and there's been plenty already -- he'll be right by her side.
Jada and Will were shoulder to shoulder Wednesday night in her hometown of Baltimore, where she was plugging her memoir, "Worthy" ... and he played the Patsy Cline role perfectly. While hugging Jada, he declared, "I am going to show up for her and support her for the rest of my life."
He also called her the "best friend I have ever had on this planet" ... a statement that will likely shock a lot of his fans, who've felt Jada's tell-all book has only disrespected and/or emasculated him.
Aside from one statement he issued, Will's been silent during Jada's media blitz -- but last night, with their kids Willow, Jaden and Trey onstage with them ... he posed the question, "Can you show up and love somebody for the rest of your life even when you don't agree with them?"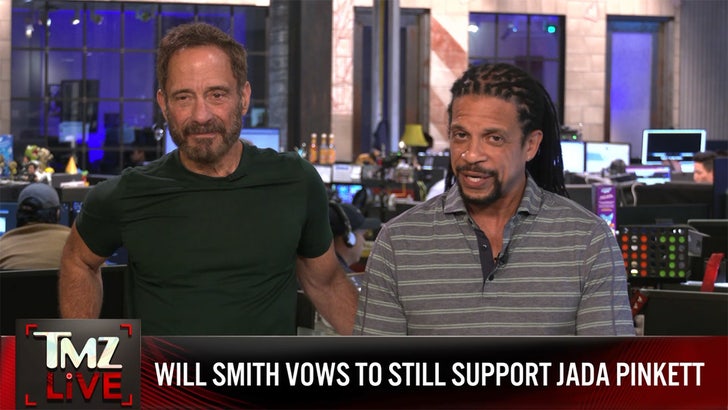 TMZ.com
The answer is a resounding yes for Will. Even Jada's changed her tune in recent days, saying she thinks their separation is coming to an end ... and it definitely looked like it last night.
For everyone who's utterly baffled by Jada's running commentary during her book tour ... Will's remarks last night won't clear things up.
You could say the Smiths seem really solid now -- but, then again, we all thought that was the case for the last 7 years. So ... 🤷🏽‍♂️