Jada Pinkett Smith and Willow Grab Dinner Amid Family Drama From New Book
Jada Pinkett Smith
Fun Dinner With Daughter Willow
... Amid Family Drama
Jada Pinkett Smith and her daughter Willow aren't letting all their family's recent drama ruin their appetites ... or their good vibes, apparently.
Jada and Willow went out to dinner Tuesday at Il Mulino Prime in New York City's SoHo district ... and it looks like they had a rocking good time.
The mother-daughter duo was laughing and smiling as they booked it out of the swanky Italian steakhouse ... where they were likely celebrating the release of Jada's memoir, "Worthy."
Jada and Willow certainly had a lot to talk about over dinner ... as you know, Jada's been spilling all sorts of family secrets during her media blitz for the book -- and even if Willow knew most of the tea, the public reaction to it certainly new to them.
As we reported ... Jada had a lot to say about Willow's dad, Will Smith ... like the fact they've been separated for 7 years and pulling off the charade of presenting themselves like a committed couple.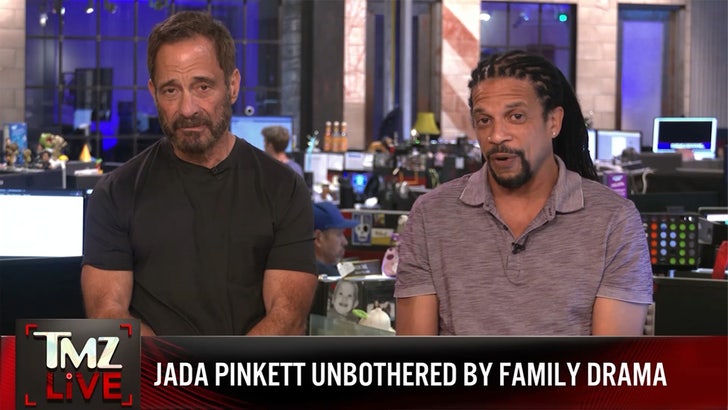 TMZ.com
All of it could make for an awkward dinner for some families ... but not Jada and Willow.