UFC's Mike Perry Made a Vegas Bet On Conor McGregor
UFC's Mike Perry
I Got Money On McGregor
... Makes Real Vegas Bet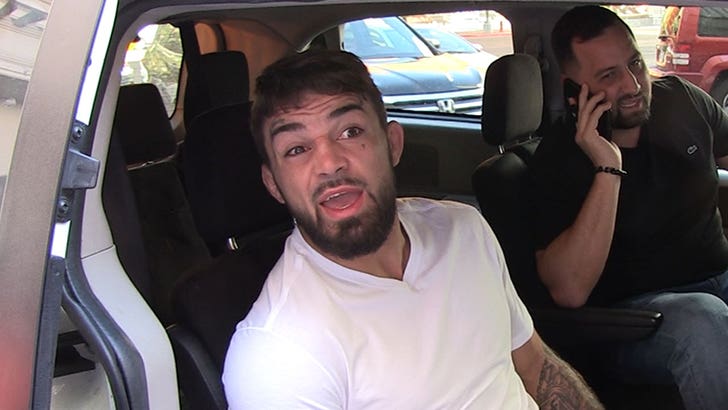 TMZSports.com
"I got Conor McGregor ... by very exciting knockout. He's gonna f*cking kill it," Perry told us.
And, he's backing it up with cold hard cash -- telling us he put a couple hundred dollars on a parlay that includes McGregor over Khabib.
We don't think there's anything wrong with a UFC fighter betting on another UFC fighter -- we just don't hear about it very often.
That's not the only money Perry is looking to make -- he wants a $50 MILLION fight of his own one day and tells TMZ Sports he's willing to step into the boxing ring to get it.
In fact, he's calling out Canelo Alvarez -- and he already has a plan to beat the boxing champ!
"Imma cheat. Imma elbow his ass!"