Jim Edmonds On Nude Text Message Scandal, 'Just a Weak Moment'
Jim Edmonds
On Nude Text Message Scandal
'Just a Weak Moment'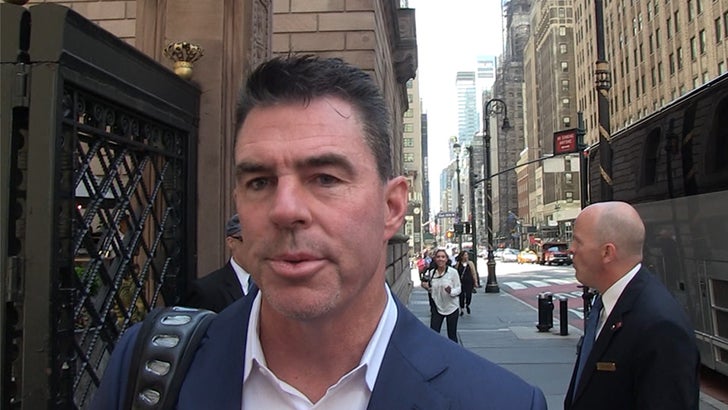 6/15/19
TMZSports.com
MLB legend Jim Edmonds says he and his wife are on the road to repairing their marriage after he admitted to texting nude selfies to another woman ... telling TMZ Sports, "I made a mistake."
Here's the backstory ... Edmonds has been under fire this week after a woman put their text message exchange online -- claiming Jim sent her explicit messages and videos last year while his wife Meghan King Edmonds was about to give birth to their twins.
Edmonds has DENIED having a physical relationship with the other woman -- despite her claims -- but seems to be fessing up to the text message part telling us, "It was just a weak moment."
As for the state of his marriage to the 'Real Housewives of Orange County' star -- Jim says he and his wife are "doing good" and definitely still on speaking terms.
When asked how they plan to get through the situation, Jim told us, "We're just gonna have to work through it."
Jim added, "It's pretty crazy in this world. People can make up stories about you and hide behind being anonymous. It sucks."
When asked if it was tough to go through the situation publicly, Edmonds explained ... "Yeah ... You try to do the best you can."