Jake Paul Calls Dillon Danis 'Puppet' Amid Prefight Trash Talk With Logan
Jake Paul
Dillon Danis Is A 'Puppet'
... Lining Logan's Pockets With Trash Talk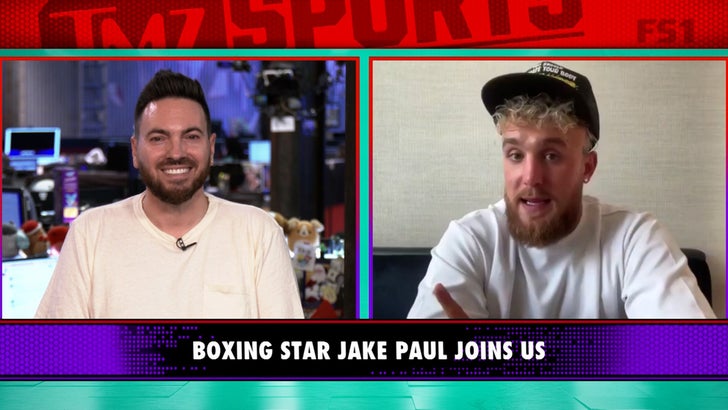 TMZSports.com
Jake Paul says Dillon Danis is doing exactly what Logan expected by spewing nonstop trash talk leading up to their boxing match ... telling TMZ Sports lines have been crossed, but at the end of the day -- it's only making his brother richer.
The Problem Child joined Babcock on the "TMZ Sports" TV show (airs on FS1) ... and he got into all things boxing, Betr ... and, of course, Logan's current arch nemesis.
In case you've been hiding under a rock, Danis has been unloading on Logan and his fiancée, Nina Agdal, on social media ... posting hundreds of pictures of the model with her previous boyfriends and other random men in an attempt to embarrass his opponent.
Many critics are going after Danis for bringing an innocent bystander into the prefight antics ... and while Jake agrees the former Bellator MMA fighter has sometimes gone too far, Logan is ultimately winning.
"My brother could've fought anybody, and he picks this kid who he knows is gonna make the fight massive," Jake said. "And right now, everybody wants to see the fight because of the things that are being said."
"So, all of that, all the pay-per-views are going directly into my brother's pocket, and that's why Dillon was picked. At the end of the day, Dillon's a puppet."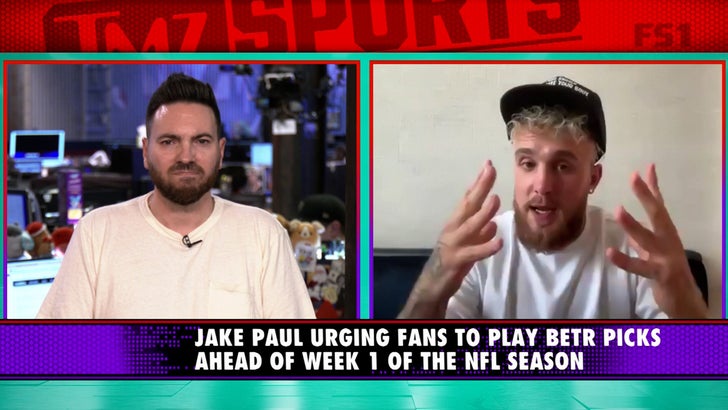 TMZSports.com
As for Paul's boomin' Betr business, he also talked about its new fantasy vertical, Betr Picks ... which is here just in time for NFL Week 1.
Jake explained Betr -- which also just launched in Virginia -- is way more than just a money-making opportunity for him ... as he's truly passionate about putting together the best possible user experience.
"Our goal is to make the product the best in the space, and the fans are the ones who are really gonna win here."
There's more -- Jake said Nate Diaz officially turned down his $10 million offer to fight in MMA ... and gives his idea as to why the former UFC star won't meet him in the cage.