Jonathan Majors Breaking Up Intense High School Fight, First Video
Jonathan Majors
Pulls Apart HS Girls During Fight
... Wild Video Shows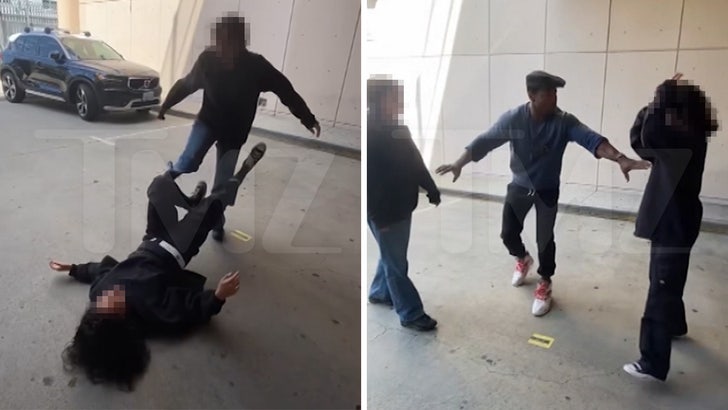 TMZ.com
Here's the first video of Jonathan Majors playing the hero in real life ... getting right in the middle of an intense high school fight to break things up while several other people just watched.
TMZ obtained the video showing 2 female students trading serious blows Monday afternoon at Hollywood High School, which happens to be directly across the street from an In-N-Out ... and that's how Jonathan got involved.
The actor was grabbing lunch when he saw the girls, and decided to rush into the middle of the melee to rip the girls apart, urging them to calm down and telling them it isn't worth it to fight.
Majors is obviously a lot bigger than both of the combatants, but that doesn't slow them down, as they continued attacking each other even while he was in the middle. Eventually, he gets them fully pulled apart and gets the situation under control.
Unclear where school faculty was during the brawl, but it's a good thing Majors decided to step in. We're told after the video cut, both girls went their separate ways.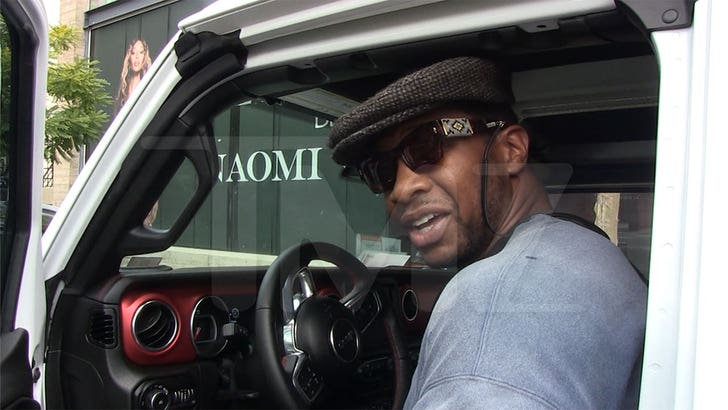 9/11/23
TMZ.com
We spoke to Jonathan in West Hollywood hours after the fight, and he told us he just wanted to make sure those involved didn't get hurt, and hoped the girls were doing ok after what went down.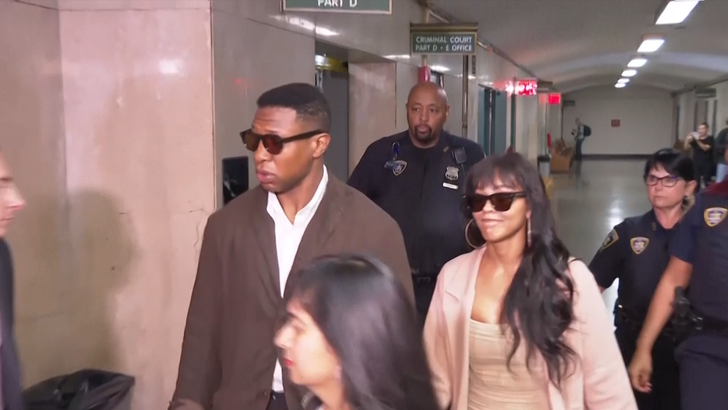 6/20/23
AP
Majors is still in the middle of a legal fight with his ex-girlfriend, who's accusing him of getting violent during a night out in NYC. He's actually due back in court Friday for that case.