Dillon Danis Gets Served In Agdal Trolling Lawsuit Ahead Of Logan Paul Fight
Dillon Danis
Served In Agdal Trolling Lawsuit
... Before Logan Paul Fight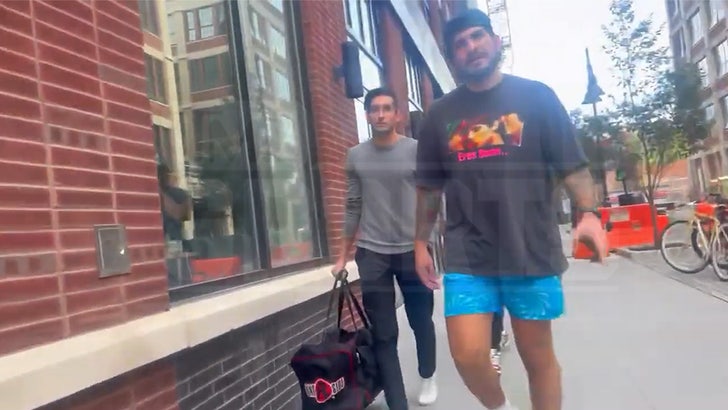 TMZSports.com
Dillon Danis has finally been served ... after dodging and weaving a process server for over a week, the fighter/online troll was officially notified Nina Agdal was suing him, and TMZ Sports has video.
It all went down Monday morning outside the Jersey City (NJ) building where the 30-year-old fighter lives.
The process server was waiting for Dillon ... and when he approached with two buddies, the guy said "I have a document for you, Mr. Danis," as he attempted to hand a brown envelope to the fighter.
But, Dillon refused, responding ... "That's not me," as the men walked towards the doors to his building. The PS was told he couldn't go inside, so he placed the document on the floor.
Danis and process servers had been playing a game of cat and mouse for days, with Dillon even pretending he was in North Korea. He also posted images and surveillance video of unsuccessful servers who were waiting for him.
Of course, we broke the story earlier this month ... Agdal, whose fiancé Logan Paul is fighting Danis on October 14, filed a lawsuit and restraining order against Dillon, claiming he was incessantly bullying and trolling her online (250+ times).
In her suit, Agdal says she's suffered humiliation, emotional distress, and reputational harm ... and even claims Danis broke State and Federal law on one occasion when he allegedly gained access to a private video on her phone.
Now that Danis has been served, he'll have 21 days to answer the complaint, per New Jersey law.
In the words of Omarion ... "You suckers got served!"