Dillon Danis No-Shows At Hearing, Judge Grants Nina Agdal Restraining Order
Dillon Danis
No-Shows At Hearing
Judge Grants Agdal Restraining Order
A temporary restraining order was originally granted on September 7 ... forbidding Danis and anyone associated with him from posting any sexually explicit images of Agdal.
Danis was given nearly two weeks to file his opposition papers ... but after failing to do so, a New Jersey judge granted the restraining order on Wednesday, court docs obtained by TMZ Sports show.
The restraining order will remain active until further order from the judge. You'll recall, Agdal sued Danis over his incessant trolling posts about her on social media since his fight against Paul was announced last month.
The judge found Danis posting any explicit images of Agdal could result in her experiencing "irreparable emotional distress and reputational harm if Defendant continues to post such photographs on the internet."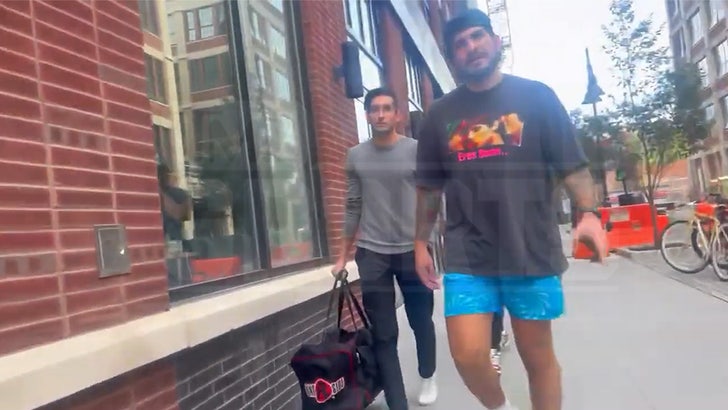 9/18/23
TMZSports.com
The docs also lay out Agdal's repeated attempts to serve Danis the papers.
Video we obtained appears to show Danis telling the process server on Monday they had the wrong guy ... but his identifiable features look like a dead giveaway.
As we previously reported, Danis hasn't let up on his trolling ... posting a pic of Nina as recently as Wednesday morning.