Former NFL Star Jarrett Payton Says Taylor Swift, Travis Kelce Look Like Real Deal
Jarrett Payton
Taylor & Travis Are Real Deal ...
I Saw Them Up Close!!!
Former NFL star Jarrett Payton has no doubts about Taylor Swift and Travis Kelce bein' a couple ... and that's coming from the guy who got the viral video of them leaving the Chiefs game together.
Jarrett, the son of football legend Walter Payton, joined us on "TMZ Live" Monday to talk about his experience capturing Taylor and Travis leaving Kansas City's Arrowhead Stadium together ... and he's telling us why there's real chemistry between them.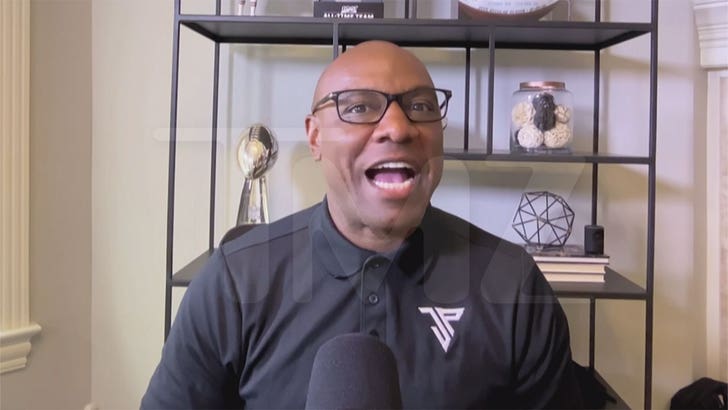 TMZ.com
Jarrett's quick clip has quite the story behind it -- he says he was on the field filming coverage for Chicago's WGN and was heading to the car when he was stopped by security and told to wait there while they dealt with something ... or someone.
Luckily, he says he was told to stay put in the hallway ... and the 2 strolled past him not long after that.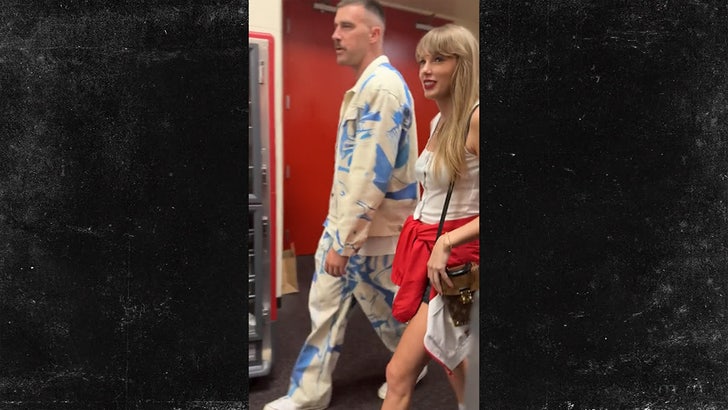 9/24/23
X/@paytonsun
He also thinks Travis gave him a bit of a look while walking out -- a total "come on, dude" kind of glance -- but Jarrett admits was like a kid in the candy store.
And for those of you who are convinced the 2 are an item, it sounds like Jarrett's right there with you on that one.
Do you think Taylor Swift and Travis Kelce are the real deal, or just a PR stunt? Vote below.