Mike Perry Says He's Ready To Fight Logan Paul If Dillon Danis Doesn't Show Up
Mike Perry
I'm Ready To Fight Logan Paul 👊
If Dillon Danis Doesn't Show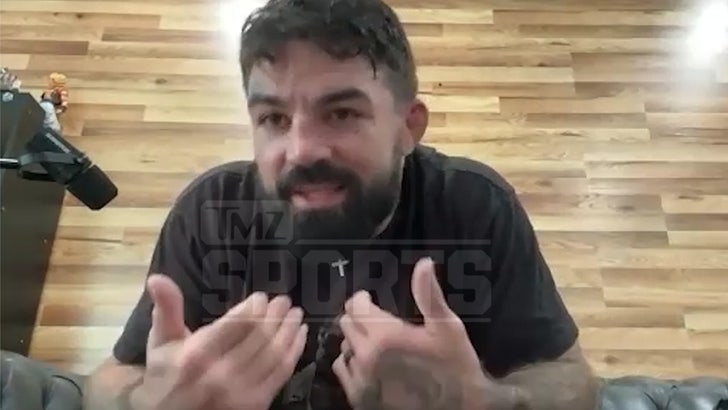 TMZSports.com
Logan Paul and Dillon Danis are scheduled to fight in less than a week ... but there's real concern the fighter-turned-internet won't actually show up for the scrap. If he doesn't, "Platinum" Mike Perry says he's ready to step in and whoop some ass!
32-year-old Perry joined Mike Babcock on the TMZ Sports TV show (airs weekdays on FS1) this week ... and walked us through his role as a backup fighter for the highly anticipated event.
"I'm preparing for a fight like normal like I'm the one fighting," Platinum told us ... but of course, there's a good chance he never throws a punch.
"They told me all the way up until the point where if Danis gets into the ring, answers the bell, and walks out of the ring to say that he was there and showed up, I would still get in the ring and fight Logan."
Obviously, that's unheard of ... but this is an event like we haven't seen before.
Paul previously told us there's a clause in Dillon's contract that fines him a substantial amount of money if he doesn't show up and fight.
If DD does show up and fight, Mike says he's willing to corner him for the fight ... if he doesn't have a team with him.
"My coach even said something to me today, what if Danis comes and he needs help in the corner, and I corner him?"
If Perry isn't fighting in the ring, or coaching in the corner, he says he just may beat someone up in the stands. 😅
"I might fight that night in the crowd. Who knows who's gonna be there. Who knows who's gonna do some stupid stuff!"
Who fights and where ... we'll find out in 5 short days!