Travis Kelce On Taylor Swift Getting Andy Reid's Blessing, 'Doing Something Right'
Travis Kelce
'Doing Something Right' With Taylor
... After Andy Reid's Blessing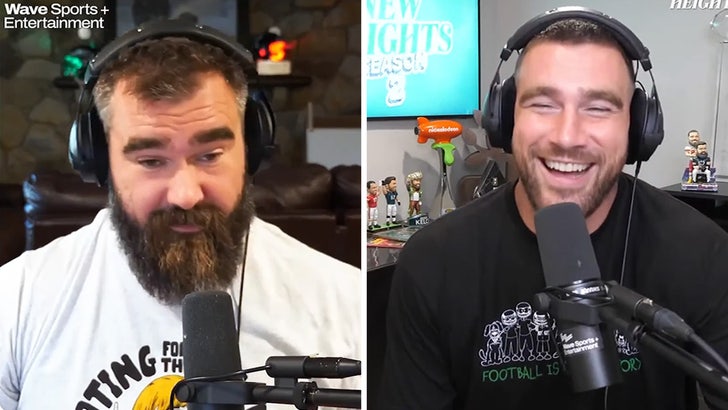 New Heights with Jason and Travis Kelce
Travis Kelce knows he's doing the right thing in dating Taylor Swift ... and it's all thanks to Chiefs head coach Andy Reid giving his stamp of approval on the relationship.
Big Red gave a glowing review of the pop superstar following the Chiefs' big win over the Los Angeles Chargers on Sunday ... saying "Taylor can stay around all she wants" as Kelce continues to ball out every time she attends his games.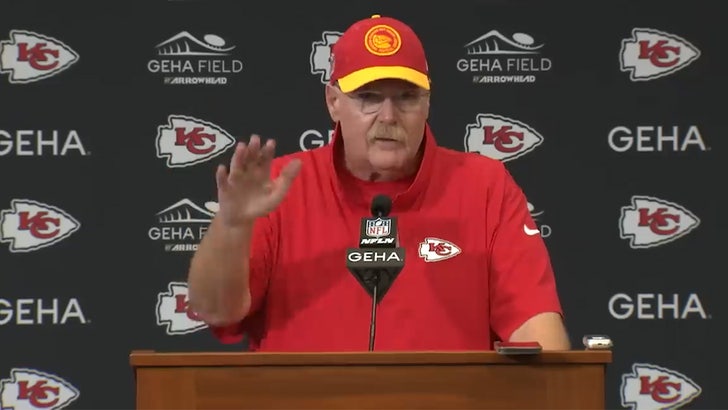 Kansas City Chiefs
Travis addressed Reid's comments on his "New Heights" podcast with his brother Jason on Wednesday ... saying the coach's endorsement is a good sign.
"I love Coach Reid, man," Taylor's boo said. "What a guy. Listen, when you're getting Big Red's approval and blessings, you know you're doing something right."
Of course, Jason noted Travis' stats see a huge spike whenever T. Swift comes around ... saying he averages nearly 100 yards a game when she's present, and just 46.5 when she skips.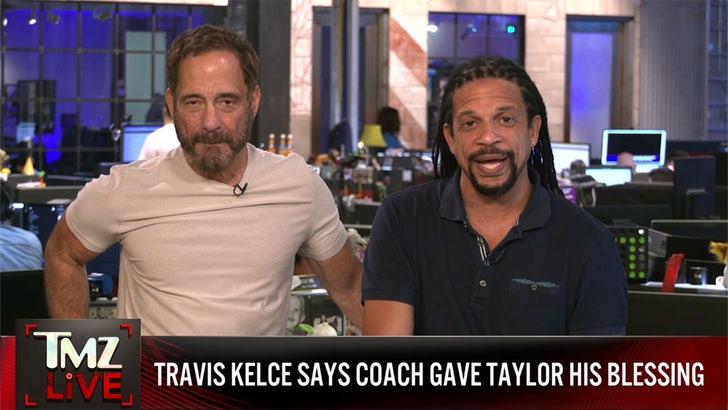 TMZ.com
Kelce laughed it all off ... saying there's no way he couldn't know about Taylor's impact on his game -- considering everyone's talking about it on social media.
Fantasy owners with Kelce on their teams have gotta hope this romance continues ... 'cause the guy has been putting up points this season!!