Kim Zolciak and Kroy Biermann List Georgia Mansion for $6 Million Amid Divorce
Kim Zolciak & Kroy Biermann
GA Mansion Listed for Sale at $6M
Amid Nasty Divorce
Kim Zolciak and Kroy Biermann are in a giant money hole, but their house is worth millions ... and they just listed it for sale while in the middle of their nasty divorce.
The Milton, Georgia just hit the market for $6,000,000 ... it's got 7 bedrooms, 11 bathrooms and a beautiful pool in the backyard. If Kim and Kroy get asking price, they'll make a substantial profit on the property as they bought it back in 2012 for $880,000.
Located on a golf course, the home also comes equipped with a home gym, movie theater, wine cellar, bar, arcade and plenty of space to spread out.
Interestingly enough, the home was scheduled to go into foreclosure next month ... so Kim and Kroy are getting ahead of the auction in attempting to sell it themselves.
Remember, we were the first to report when Kroy filed docs asking the judge to allow the sale of the home in order to help pay off the estranged couple's various debts.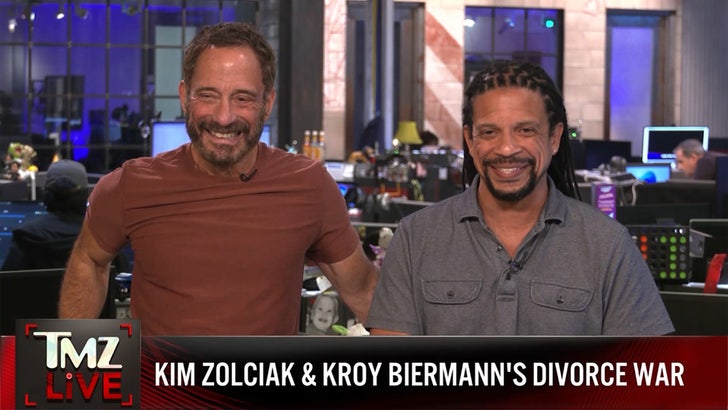 TMZ.com