Mark Cuban Wants Taylor Swift To Date Mavericks Player, Travis Kelce Responds
Mark Cuban
Taylor, Please Date A Mavs Player ...
It Would Be Great For Biz!!!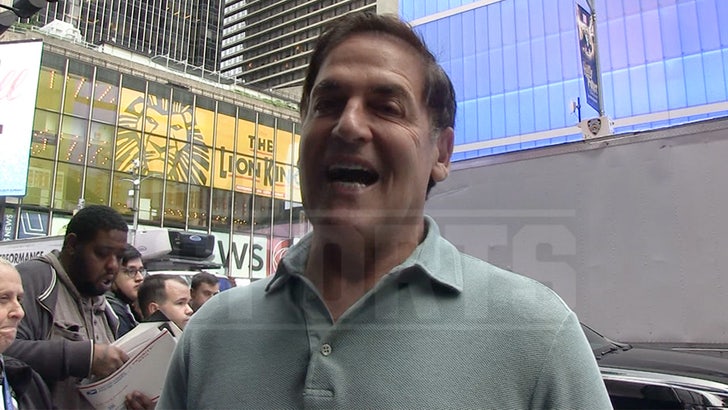 TMZSports.com
"Just sign me to a ten day [contract!] 😎"
Mark Cuban has seen what Taylor Swift's relationship with Travis Kelce has done for the NFL, and he's hoping her influence can transition over to the NBA ... telling TMZ Sports he wants to hook her up with a Mavericks player!!
The billionaire businessman and Mavs owner is now giving his two cents on the Swift/Kelce sitch ... and he tells us he's not only witnessing a budding romance -- he's also seeing dollar signs.
"Taylor Swift impacts the economy," the Shark Tank star said out in NYC on Thursday. "She adds value everywhere she goes."
"Literally every city she brings her tours to, you can see the economy get a bump out of it. The NFL's gotta be loving this."
Cuban sends a personal message to Swift ... saying he'd love to introduce her to a hooper so the Association can get in on the big biz, too -- that is if things with the Chiefs tight end fall flat.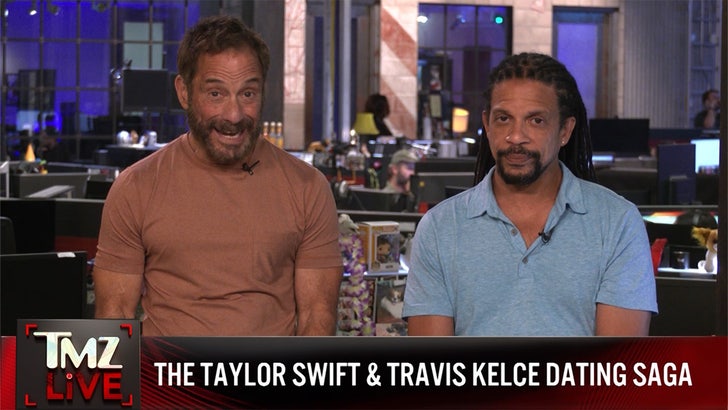 TMZ.com
"The Mavs -- we got a lot of really good-looking, young single guys. Come on!"
Bad news for Cubes -- Swift seemed awfully cozy with Kelce at his postgame bash on Sunday ... but hey, shooters shoot!!