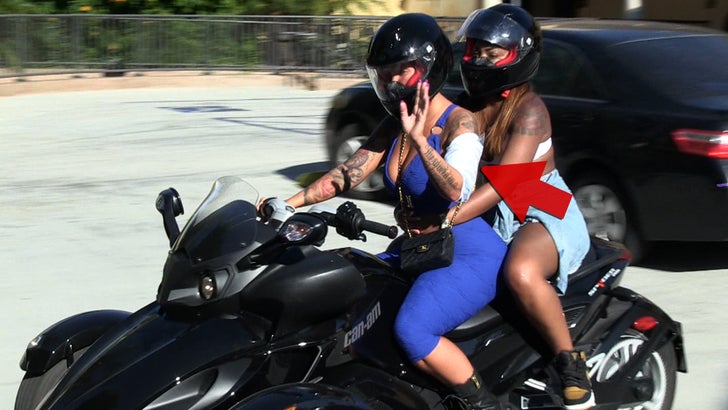 TMZ.com
Amber Rose can't remove ex-hubby Wiz Khalifa from her life because they share a kid together, but she sure can remove him from her body.
Our photog got Amber leaving Dr. Tattoff Saturday in the San Fernando Valley, and the signs are pretty clear ... the good Doc did his handiwork on Wiz's face.
Amber's bandage covers the precise area where Wiz once lived large.
Now the only way Wiz can see 2-year-old Sebastian is in person.