Stefon Diggs clearly isn't trying to put any distance between himself and his brother, Darez ... the NFL star showed big love to the guy at his football camp over the weekend -- less than three weeks after Darez was seen on video orchestrating an elevator attack.
Diggs invited Darez -- a former XFL player -- to help coach up kids at his "Diggs Day" event at the Univ. of Maryland on Saturday ... and you can see, Stefon seemed thrilled to have him there, despite the criminal investigation surrounding him.
The two were spotted hanging out throughout the camp ... with Darez even running onto the field with Stefon before the festivities began.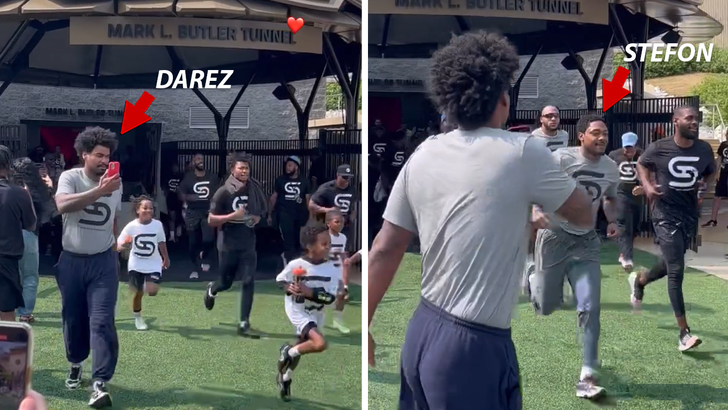 Instagram / @stefondiggs
The guys also shared some moments with their other brother, Dallas Cowboys star Trevon Diggs.
It's all not a shocking sight -- considering the three brothers have always been super tight ... though it is noteworthy, considering what Darez has been accused of.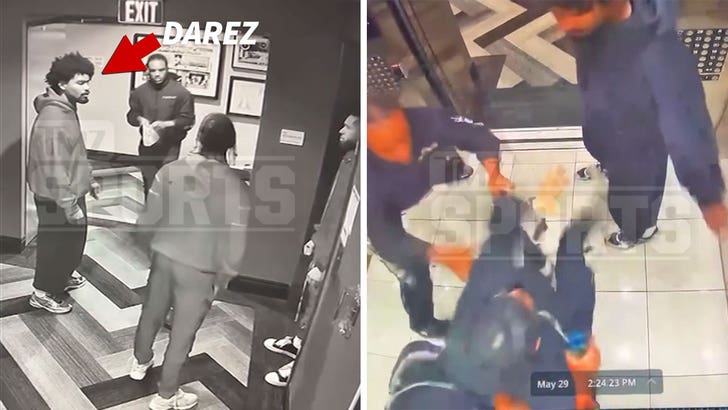 TMZSports.com
You'll recall ... Darez and two other men were seen on video back on May 29 taking jewelry and other items from a man during a violent encounter inside of an elevator at an apartment complex in downtown L.A.
Cops say they are investigating the matter ... though no arrests have been made in the case yet.
None of the Diggs brothers, meanwhile, have commented publicly on the situation ... but both Stefon and Trevon seem to be standing by Darez regardless.